Floor Cleaning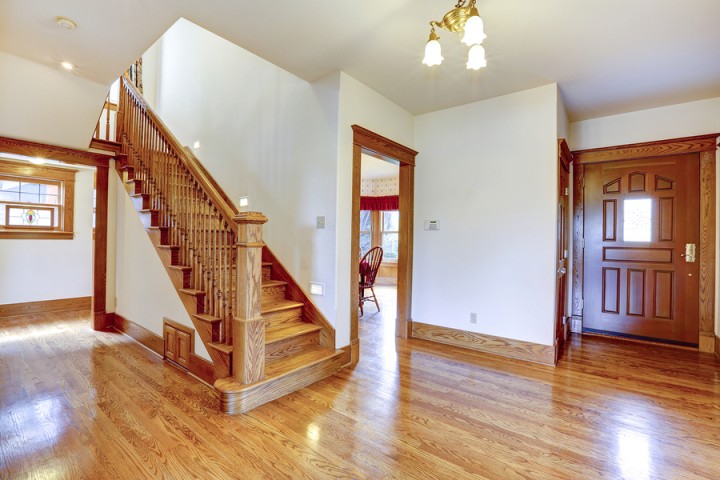 Worn out from mopping and scrubbing your floors? To help you clean your floors, WK Luxury Cleaning LLC has been offering professional floor cleaning to homeowners since 2013. You don't have to scrub those floors on hands and knees or use gadget-mops that don't perform anymore. Our floor cleaners will happily perform your floor cleaning and see that every inch of your floor sparkles. You can count on WK Luxury Cleaning LLC to clean floors for any hard-surface flooring material in your house. Don't wait, call (407) 934-0434 and you'll see how our crew is meticulous when cleaning floors.
---
Call for a FREE Quote
---
Foot Traffic = Dirty Floors
The floors of your house get constant foot traffic that comes along with unwanted dirt tracked in from outside. WK Luxury Cleaning LLC will fight this endless battle for you and clean those dirty paths! We will remove the built-up dirt from the high traffic areas as well as clean the less worn areas. Since floor materials vary and require different floor cleaning solutions. WK Luxury Cleaning LLC knows the best methods and cleaning solutions for each floor type. Let WK Luxury Cleaning LLC be your one-stop resource for washing floors. Give us a call at (407) 934-0434 and our floor cleaner will work wonders on your floors!
Types of Floors WK Luxury Cleaning LLC Cleans
Wood
Tile
Laminate
Concrete
Vinyl
Ceramic
Marble
Linoleum
Stone
Family-Friendly Floor Cleaning
WK Luxury Cleaning LLC uses superior products for cleaning floors, including wood, tile, laminate. The wood floor cleaners are as safe and effective as the vinyl and slate floor cleaners that we use. WK Luxury Cleaning LLC's flooring cleaners are top quality to protect your floors as we clean them. We always leave your home safe and your floors super-clean. After our floor scrubbing, you can say goodbye to dirt and stains and hello to beautiful floors!
---
Call for Fast FREE Quote
---