Kitchen Cleaning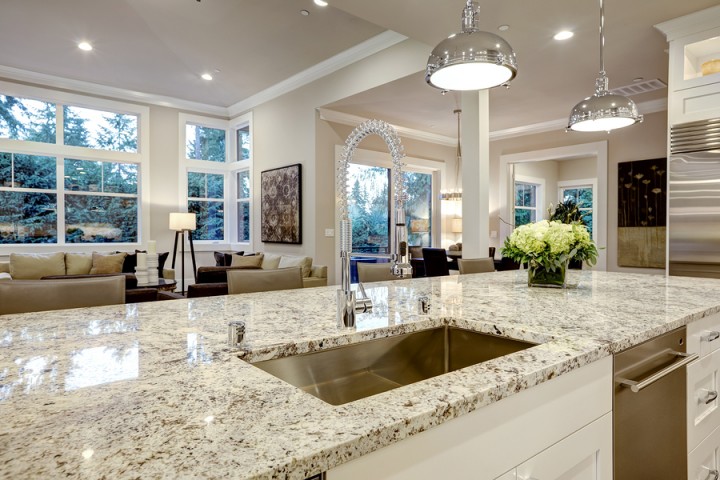 Since the "heart of your home" is the major hub of family life, it tends to get dirtier than any other room. With the busy lifestyles we lead and so much happening in one spot, no wonder it's hard to stay ahead of the curve and keep your kitchen clean. WK Luxury Cleaning LLC wants to relieve you of that messy household chore and have our kitchen cleaners provide you with a spotlessly clean kitchen. Don't let the dishes pile up any longer! Call us at (407) 934-0434 to learn more about our kitchen cleaning service.
---
Call for a FREE Quote
---
Benefits of Choosing WK Luxury Cleaning LLC for Kitchen Cleaning
Scrubbing and scouring all the kitchen grease and grime is a demanding job. This is a job that WK Luxury Cleaning LLC's kitchen cleaners are happy to take on. Our standard kitchen cleaning service includes all tasks necessary to provide you with a sparkling clean kitchen. WK Luxury Cleaning LLC excels at cleaning kitchen counters, whether we clean granite countertops, Sandstone counters or tile countertops, they are always disinfected and washed thoroughly to get them grime-free.
Standard Kitchen Cleaning Services
Dust & Clean Cabinets
Wipe down Window Sills
Clean & Shine Appliances
Clean Backsplashes
Clean Countertops
Clean Sinks & Faucets
Wipe Walls & Furniture
Sweep & Mop Floors
Remove Trash
Masters of Shine
WK Luxury Cleaning LLC will vacuum and wash kitchen floors till they shine. You can take delight in the way we clean walls and kitchen furniture so you don't have to! Our kitchen cleaners polish appliances so they look like new. Just imagine the shine! WK Luxury Cleaning LLC clean kitchen sinks and clean kitchen cabinets so that you can come home and look forward to dinner, not more hours of work. Don't put it off, contact us at (407) 934-0434 to learn how we can help you with cleaning your kitchen.
---
Call for Fast FREE Quote
---